Welcome to my website. I do research, teach and write in the Social Sciences. Over the last sixteen years I have done field research in Kosovo, Romania, Italy, the UK, France and Germany. I currently work as a Lecturer in Sociology at Glasgow University, UK.
After nearly a decade of ethnographic and historical research, in 2017 I published Racial Cities: Governance and the Segregation of Romani People in Urban Europe, a monograph which merges Race Critical Theories and Urban Studies from a global and historical perspective, to explain key aspects of the racial segregation of Romani people in contemporary Europe.
I have taught undergraduate and graduate courses in Sociology, Cultural Studies and Social Anthropology in Italy, Russia, Germany and the UK; I have supervised BA and MA students on subjects ranging from the Anthropology of the State to Everyday Racism, and given public talks in Hungary, Japan and Germany. I am active in international research and education projects, including the Summer School on Black Europe that takes place every year at IIRE (Amsterdam, The Netherlands).
I value collaborative actions and projects with artists, journalists, activists and researchers - for collaborations or for any query,
get in touch
.
Aerial view of Görlitzer Park, Berlin (from görlibuch.de).
My broad research interests lie at the intersections of urban life, race and the state. I am also interested in the histories of the Left; ethnographic thinking and practice; Socialism and Postsocialism; the making of Europe as both a polity and an ideal, and the historical sociology and anthropology of colonialism.
I am currently working on three mutually related research projects:
1.
Race and Place
(2018-2020) - Edited special issue with Karim Murji,
International Journal of Sociology and Social Policy
.
Building on two sociological conference sessions (at ASA and ISA respectively), this special issue offers theoretical and empirical contributions to thinking race and place in times of burgeoning postracial sensibilities and violence globally. It primarily interrogates the structural conditions of possibility for race to "take place" and for place(s) to partake in the making of racial splittings, combinations and hierarchies. Inlcuding eight excellent articles which empirically focus on such various contexts as Canada, Brazil, South Africa, Sweden and the USA, this special issue aims to uncover the variety of race-making spatial processes in and beyond cities.
2.
Provincializing European Cities
(2019-2021) - Edited volume with Noa Ha, Manchester University Press.
Call for chapters - deadline Sept 10th, 2019
.
Building on a homonymous ISA-RC21 conference session,
Provincializing European Cities
aims to open up new, critical and global perspectives on urbanism in Europe, and to contribute to debates on geographies of knowledge production. Chakrabarty's seminal
Provincializing Europe
(2000) fundamentally exposed the limits of European enlightenment in fully understanding global transformations of power imbalances, and the book has been highly influential across the humanities and social sciences. Relatedly, debates in Urban Studies over the last fifteen years have highlighted the necessity of moving away from West-centric urban theory, and engaging with typically "off-the-map" cities, primarily cities in the Global South. However, neither Chakrabarty's claim, nor recent theoretical shifts in urban studies have to date had a significant impact on established theories of European cities that still primarily rely on Weber's
The City
(1921), and typically leave not only colonialism and the construction of race but also postsocialist contexts, such as Eastern Europe, off the map.
3.
Planning White Europe
(2017-2022) - Monograph.
This book project builds on
Racial Cities
to analyze from a global and historical perspective the relations between urban planning and urban social heterogeneity, a.k.a. "urban diversity", in Europe. My standpoint takes planning as both an urban phenomenon and an analytic for examining horizons, desires, longings and aspirations. My two-year field-based analysis focused on three urban planning projects in the 21st century: (i) the 2016 Görlitzer Park action plan in Berlin, (ii) the 2008-2017 Nomads Plan in Rome, and (iii) the 2015-2018 mosque project in Bucharest. The historical analysis will trace global connections between urban planning as it was first experimented in colonial contexts, and planning knowledge and practice in Europe from the beginning of decolonization to the three planning projects under scrutiny in the empirical part. The aim of the book is to contribute to (re)theorizing Europe as a racial project from a global and comparative perspective, by documenting the ways in which race, gender, class and sexuality function in shaping urban horizons, desires, longings and aspirations in a continent which is largely considered void of racial hierarchies and thinking, especially after 1945.
Planning White Europe
will ultimately expose Europe's whiteness in the 21st century by explaining how European cities became and remain(ed) white.
2019 Sovereignty beyond the State: Exception and Informality in a Western European City. International Journal of Urban and Regional Research, Online First.

2019 [Editorial] Racial Urbanities: Towards a Global Cartography. Social Identities: Journal for the Study of Race, Nation and Culture 25(1): 1-10. With Karim Murji and Manuela Boatcă.
2017 [Editorial] Urban informality and confinement: Toward a relational framework. International Sociology (OnlineFirst). With Silvia Pasquetti.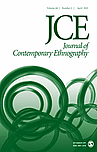 2017 Rethinking Ethnographic Comparison: Two Cities, Five Years, One Ethnographer. Journal of Contemporary Ethnography. 46(3): 2, 63-284.

2016 'That neighbourhood is an ethnic bomb!" The emergence of an urban governance apparatus in Western Europe. European Urban and Regional Studies, 23(2): 136 –148.
2015 [Editorial] Durable Camps: The State, the Urban, the Everyday. CITY: Analysis  of  Urban Trends, Culture, Theory, Policy, Action, 19(5): 681-88. With Silvia Pasquetti.
2015 Colonial Refractions: The "Gypsy Camp" as a Spatio-Racial Political Technology, CITY: Analysis of Urban Trends, Culture, Theory, Policy, Action, 19(5): 741-752. With David Smith and  Margaret Greenfields.
2014 Abnormalising minorities. The state and expert knowledge addressing the Roma in Italy, Identities: Global Studies in Culture and Power, 21(2): 185-201. With Gabriele Roccheggiani.
2013 "Țiganu-i țigan": Verbal Icons and Urban Marginality in a Post-socialist European City, Civilisations. Revue internationale d'anthropologie e de sciences humaines, 62(1): 51-70, 2013.
2013. Sedentarisation and 'the right to nomadism': The urban and regional fabric of nomad camps in Italy (1967-1995), Zeitgeshichte. Journal of Contemporary History, 40(5): 276-286.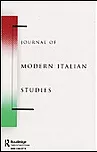 2011 'Welcome 'in'. Left-wing Tuscany and Romani migrants' (1988-2007), Journal of Modern Italian Studies, 16(5): 607-620.

2006 Fieldwork between Distance and Intimacy: Reflections on a Photo  Exhibition on the Streets, ACHAB. Rivista di Antropologia, 6, 33-42.
2005 Le due rive di Mitrovica. Il ponte sul fiume Ibar/Ibër come frontiera interna. Conflitti Globali, (2):119-129.
2015 Sedentarizzazione e 'diritto al nomadismo': la genesi dei campi nomadi in Italia, Historia Magistra. Rivista di Storia  Critica, 7(18): 73-84. (TRANSLATION of "Sedentarization and the 'right to nomadism'")
2019 Racial Segregation: Camps for Roma and Slums in Italy. In Cortés Gómez, I. and End, M. (eds.) Dimensions of Antigypsyism in Europe. Brussels: European Network Against Racism (ENAR), 180-197. With Elisabetta Vivaldi.





2018 Conclusion: (Re)centring Labour, Class and Race. In Vincze, E., Petrovici, N., Rat, C. and Picker, G. (eds) Racialized Labour in Romania: Spaces of Marginality at the Periphery of Global Capitalism. Basingstoke: Palgrave, 107-226.





2017 Post-Socialist Europe and its 'Constitutive Outside': Ethnographic Resemblances for a Comparative Research Agenda. In Krase, J. and Uherek, Z. (eds) Diversity and Local Contexts: Urban Space, Borders and Migration. Basingstoke: Palgrave, 39-53.





2017 Social Inclusion/Exclusion. In Bryan S. Turner, Chang Kyung-Sup, Cynthia F. Epstein, Peter Kivisto, William Outhwaite, and J. Michael Ryan (eds) The Wiley-Blackwell Encyclopedia of Social Theory. Oxford: Blackwell,





2013 Policy Logic and the Spatial Segregation of Roma in Europe: The Case of Florence (Italy) and Cluj-Napoca (Romania). In Zincone, G. and Ponzo, I. (eds) How European Cities Craft Immigrant Integration: Something to Learn. Brussels: Foundation for European Progressive Studies, 40-57.



2012 Left-Wing Progress? Neo-nationalism and the Case of Romany Migrants in Italy. In Stewart, M. (ed) The Gypsy 'Menace'. Populism and the New anti-Gypsy Politics. London: Hurst & Co., 81-94.




2012 Territori postcoloniali ai limiti. I campi per rom in Italia e Francia tra doxa e storia. In Galeotti, M. E. and Ceva, E. (a cura di) Lo spazio del rispetto. Milano: Bruno Mondadori, 96-121





2011 Inclusione, esclusione, enclusione. Per un'etnografia della governance di rom migranti in Italia. In Zago, M. e Baldini, S. (a cura di) Il mosaico rom. Specificità culturali e governance multilivello. Milano: Franco Angeli, 77-87.






2010 Nomads' Land? Political cultures and nationalist stances vis-à-vis Roma in Italy. In Stewart, M. and Rövid, M. (eds) Multidisciplinary Approaches to Romany Studies. Budapest: Central European University Press, 211-227.






2006 Italian translation of Appadurai, A., "The Civilization of Clashes", in Sicuri da morire: La violenza nell'epoca della globalizzazione. Roma: Meltemi.



BOOK REVIEWS
Graff, Kristina and Noa Ha (eds) 2015.
Street Vending in the Neoliberal City: A Global Perspective on the Practices and Policies of a Marginalized Economy
. New York and Oxford: Berghahn Books.
Urbanities
, 8(1): 80-81, 2018.
Lloyd, Christopher D. Shuttleworth, Ian G. and David W. Wong (eds), 2015.
Social-spatial segregation: Concepts, processes and outcomes
. Bristol: Policy Press.
Urban Research and Practice
, 9(2): 226-28, 2016.
Sassen, Saskia. 2014.
Expulsion: Brutality and Complexity in the Global Economy.
Cambridge (MA): Harvard University Press.
Urban Studies
. 59(2): 1742-1745, 2015.
2019Class and Stratification

MA | School of Social and Political Sciences | University of Glasgow

2018Global Inequalities

BA | School of Social and Political Sciences | University of Glasgow

2017Sociology of Race and Racism

MA | Department of Social Policy, Sociology and Criminology | University of Birmingham (

syllabus

)

Displacement: Anthropology of Camps

MA | Faculty of Cultural Studies | European University Viadrina

2016Urban Anthropology of Europe

BA | Faculty of Cultural Studies | European University Viadrina

Sociology of Race and Racism

BA | Faculty of Cultural Studies | European University Viadrina

2015Urban Anthropology of Europe

BA | Faculty of Cultural Studies | European University Viadrina

2013Public Sociology

MA | Higher School of Economics (Moscow)

2012Doing Ethnography

MA | Higher School of Economics (Moscow)

2010 & 2011Embodied Nationalisms: Ethnography and Nation Building

MA | Social Anthropology | University of Milan-Bicocca
INVITED SEMINARS/LECTURES
W. E. B. Du Bois and the Black US City. BA Sociology, University of Glasgow, UK, 2019.
Empire and the Postcolony. BA Sociology, University of Birmingham, UK, 2018.
Everyday Racism in Europe. Summer School "Rethinking the Culture of Tolerance", University of Sarajevo, 2016.
Europe and its "Minority Problem". Summer School "Rethinking the Culture of Tolerance", University of Milan-Bicocca, 2015.
Race, Colonialism, Italy: An Introduction. BA Sociology, Presidential Academy of National Economy and Public Administration, Moscow, 2014.
European Colonialism: History and Legacies. BA Sociology, People's Friendship University of Russia, Moscow, 2013.
Three Cases of Citizenship and Ethnicity. Summer School in Romany Studies. Central European University, Budapest, 2009.
The Social and Political Conditions of Roma in Italy. MA Politics, ELTE University and Corvinus University, Budapest, 2009.
Romani Groupings in Yugoslavia. MA Social Anthropology, University of Milan-Bicocca, 2009.
Ethnic 'Unmixing' in Kosovo: Anthropological Approaches. MA Social Anthropology, University of Milan-Bicocca, 2009.
The European Dream. What Citizenship Regime(s) for Kosovo?. MA Social Anthropology, University of Milan-Bicocca, 2007.
Looking at the History of Kosovo from an Anthropological Perspective. MA Social Anthropology, University of Milan-Bicocca, 2006.
Address:
University of Glasgow

School of Social and Political Sciences

Adam Smith Building

40 Bute Gardens

Glasgow, G12 8RS

United Kingdom